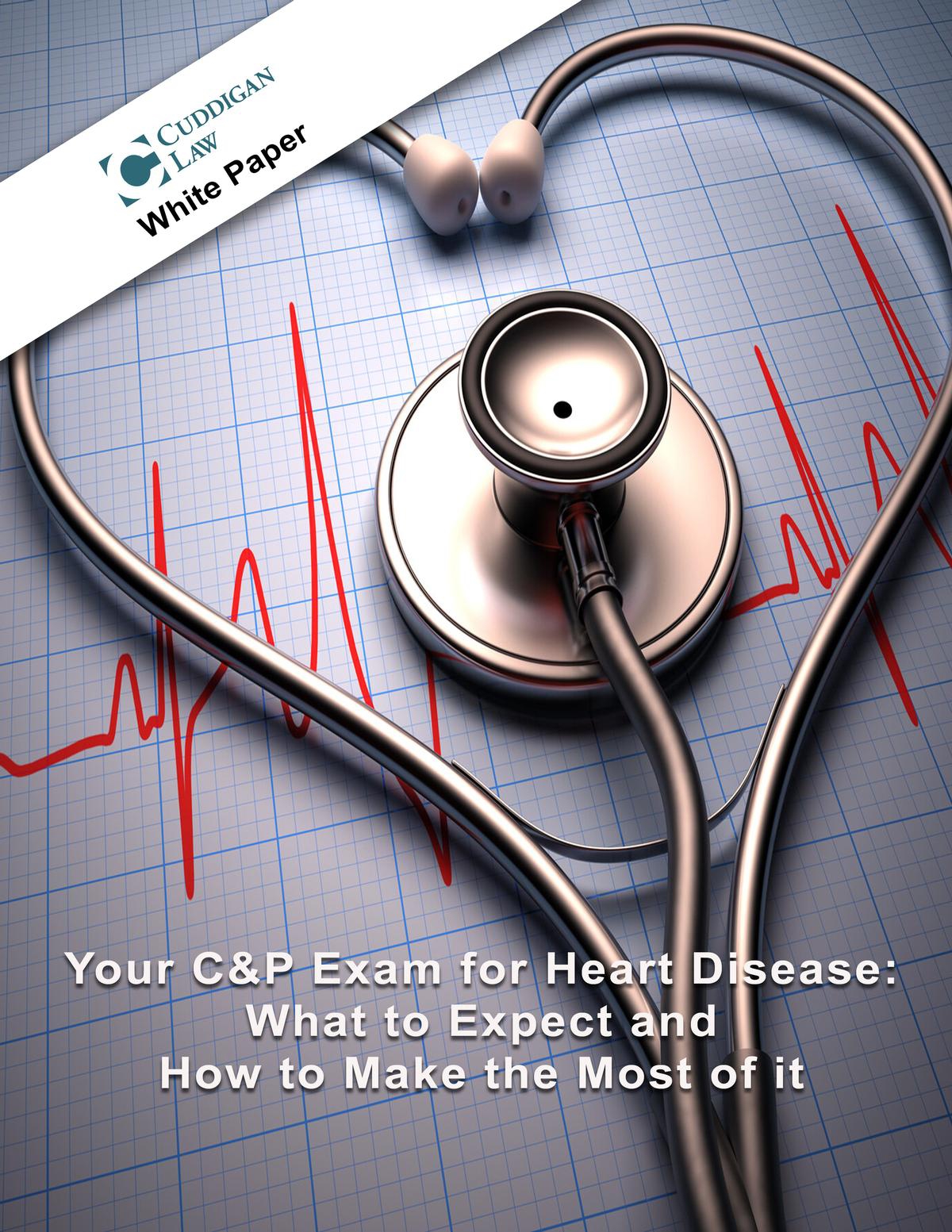 If you're a veteran and can prove that your heart problems are related to the work you did in the military, you may qualify for VA disability benefits. To be eligible for disability benefits, you most likely will have to submit to a Compensation and Pension (C&P) Exam.
This free White Paper report has the information you need to increase your odds of winning the disability benefits you have earned. You'll learn what to expect at the C&P Exam for heart conditions and how make the most of it.
Don't go to your C&P Exam until you have read this booklet.